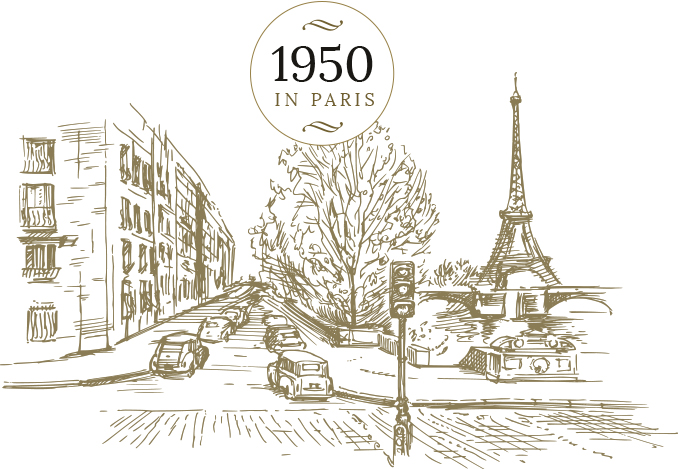 Press release
Spain Ambassador Residence 12 November

Excellencies, Ladies and Gentlemen,

I hope you have enjoyed this menu arranged in order to recreate the most varied and different flavors of Spanish cuisine and to be able to carry them forever in your memory. Likewise, we wanted to represent the most notable Spanish regions known for their gastronomic quality;

Among others, we have been able to enjoy some delicious tapas during the cocktail, followed by the 'ajoblanco' cold soup and tuna, so representative of the southern region of Andalusia as the menu starter; AFTER which we turned north and passed by the Basque country, where stuffed peppers are enjoyed at every household during important family celebrations.

Then the chef 'cheated' us with the fish – IT WAS the perfect excuse to bring us those unique flavors of the typical tapas bars to the table ('chorizo', 'tortilla', 'patatas bravas…') and thereafter, WE headed to the Mediterranean and were refreshed by a sherbet with the best Catalan cava, so typical in Spanish banquets…. Lamb, such a noble meat so used in both Arab and Spanish gastronomy, has taken us to the bread baking ovens of Castilla (in which the lamb is roasted), and its leafy forests where mushrooms grow in this part of the year... Finally, we have tasted a fantastic 'Torrija', the preferred dessert in Madrid, so typical during the Easter festivities; followed by the egg yolk marzipan, an homage to our Arab heritage, which has had AND still has a remarkable influence on our gastronomy.

Thank you Mr. Ambassador for giving us the opportunity to bring Spain to the table, along with a great selection of wines, cheered by great artists such as Luis Alberto Llaneza and Eduardo Frías who have transported us to our country with their music, AND surrounded by our universally known painters - Goya, Velazquez or Picasso have witnessed a great event!

I do not want to finalize without deeply thanking Martin Kipping (General Manager), Cosimo Lardo (F&B Director), Thierry Papillier (Executive Chef), Ayca Civgin (Director of catering) and Danny Gonsalves (Director of banqueting), as well as the Four Seasons Hotel team AND the embassy residency team - ALL involved in this event - for a great work, it has been a real pleasure and a learning experience to work with you. Thank you also Mohammed Najia for guiding us on the best path to be able to present our rich gastronomy in Kuwait.

VIVE LA CHAINE! VIVA ESPAÑA! VIVA KUWAIT!

(NOTE: THOSE WHO WANT CAN STAY AND ENJOY SOME MORE MUSIC ONCE THE EVENT OVER)

UK Ambassador Residence Gala Dinner Highlights

Good evening your Excellencies and fellow Chaine members.

Your Excellency, Ambassador Belinda Lewis, thank you for inviting us to your lovely home, and the oldest Garden in Kuwait, for this incredibly beautiful evening and spectacular culinary experience.

Many of us are frequent travelers to the United Kingdom and feel we have an understanding and appreciation for British food, that embodies its vast history, culture, and traditions. As we talk about British history, it is hard not to recognize Her Majesty, the late Queen Elizabeth II, who was, for many, including myself, an embodiment of the United Kingdom, and, of course, the British people. Her passing was a loss we all felt, in different ways. May she rest in peace and may her legacy continue through the long and prosperous reign of King Charles III.

I think you will all agree with me when I say that we had a delightful culinary experience this evening! For me, I had the pleasure of experiencing the vision and talent of Chef Abdel Kader, at our different tasting sessions, where he creatively used the distinct elements of British food, in carefully crafting enticing dishes. Tonight, we experienced the culmination of his vision: a journey that reflected the traditions of British cuisine, while crafting dishes that visually represented the abundant richness and resources of the land.

British cuisine today is very multicultural, with a mix of different influences. While the perception may be that this is a more current description of British food, it is quite the contrary. The vast influences of different tastes and cultures dates back to ancient times, in which the cuisine was heavily influenced by the Romans, and in medieval times the French. Sugar, for example, was introduced with the invasion of the Frankish Normans, which also lead to the introduction of other spices from the East, such as cinnamon, saffron, and ginger.

The use of spices continued during Victorian times, when British food was mixed with exotic spices from all over the Empire. Examples that are we are all probably familiar with are the adoption of tea from Asia and curry-style spicing from India, which is fair to say, has led to curry becoming a national dish.

During both world wars, British cuisine was affected greatly, due to the shortage of food supplies. This, in turn, led to food rationing and the prevalence of salmon sandwiches, tinned fruit with evaporated milk and fish on Fridays, and the decline of traditional British stews, pies and breads.

In the 1980s, British food was reinvented, where chefs started to redefine the cuisine, by searching for inspiration closer to home. This meant embracing the multifaceted tastes that British cuisine had historically embodied, along with the resurgence of popular meat and dishes, such as game, roast beef and Yorkshire pudding, Cornish pasties, and others. Some parts of the country, such as London, became a metropolitan for ethnic global tastes.

While we were only able to taste a sample of the exquisiteness of British cuisine tonight, this evening's food demonstrated a combination of the diversity, beauty and flavor of dishes that embrace the past and present inspirations

We started the evening with a delicious cheese appetizer. We know, and have heard of, and have probably enjoyed British cheese. I say this because there are 700 varieties of cheese in the United Kingdom. It is said that Queen Victoria was delighted to receive a huge wheel of cheddar presented as a wedding gift by the villages of East and West Pennard. The dish not only presented the deliciousness of the cheese, but we were also able to experience it with delightful homemade crackers, and a delicious marmalade, another quintessential British taste.

We then ventured north to Scotland, where we tasted the wonderful smoked Scottish Salmon, intertwined with a delicate beet root puree, horseradish and capers. While the taste of the dish was simply divine, it was the beautiful presentation that intensified the experience. It reminded me of the beauty of the Highlands, a place so rich in nature and culture. What I did not know, was that the salmon is by far Scotland's biggest food export, and salmon farming, as whole has not only led to job creation in Scotland but is also an innovative and extremely energy efficient business, creating sustainability through projects such as recycling fish waste into fertilizer for farmland.

The third dish was such a creative experience of the classic Beef Wellington. The Chef provided us with an aesthetically charming and delicious dish that was named after the Duke of Wellington, Arthur Wellesley, after his victory at the Battle of Waterloo in 1815. The deconstructed version created by the Chef, delivered on the unique tastes of the dish, combining the flaky, buttery pastry, savory mushrooms, perfectly cooked beef, and the smokiness of the bacon to inspire the traditional aspects of the dish. Again, the beautiful plating of the dish, with the vegetables, potatoes, and mashed peas, highlighted some key characteristics of British cuisine.

Finally, the journey ended with a beautifully crafted apple crumble served with delicate vanilla ice cream. Originating in Britain during the World War II, during food rationing, recipes for apple crumble were invented to replace the more extravagant apple pie recipes. Even during the most challenging times for British cuisine, recipes were developed that still retained essence of British food: the play on various spices and availability of fruit grown locally to create a delicate tasting dish. What I loved about this dish that it allowed me, even in the desert, to feel for a moment, the beauty and tastes of the fall.

What we tasted tonight was indeed extravagant. This whole evening would not have been possible without the Chaine de Rôtisseurs in Kuwait, bringing us all together to unite in the appreciation of fine cuisine, but more importantly, to celebrate culture, passion for food and friendship in this particularly historical location in Kuwait

And now to the most important part: giving thanks.

First and foremost, our thanks to the members of the British Embassy Team for all of their help and support in organizing this event

Our thanks and congratulations to Mr. Ziad Tantawi, the General Manager of the Hilton Resort, for the very fine work that you and your staff have put together this evening.

Our congratulations and thanks to Chef Abdel Kader Yarmout, and Emad Yassin, his sous chef, for enticing our taste buds and other senses this evening.

Our thanks to Fady Iskander, Director of Operations, and Mahmoud El Feky, Banquet Manager for their excellent service for the evening.

Our thanks and congratulations to the entire team at the Hilton Resort: the kitchen and service brigade.

Many thanks to wonderful musicians for the lovely music!

Thank you again, Your Excellency, for allowing us to experience such a memorable evening.

Vive La Chaine!

Italy Ambassador Resi 18 June

Italian cuisine includes deeply rooted traditions common to the whole country, as well as all the regional gastronomies (sorry to quote a Frenchman) but as Jean Paul Satre says to know a country to have to eat it and that is never more true than with Italy ranging from the mountainous northern regions of Trentino and Venice, through to the central region of Lazio which includes Rome, my ancestral home town and that of HE and his wife down to Campaina and of course Sicily. And of course being a hugely costal country it enjoys incredible fish and seafood.

Italian food is ranked worldwide as one of if not the most favoured cuisines in the world and even more so these days where people are choosing simple authentic and healthy options and diets. Italian cuisine is responsible for more that €200 billion sales worldwide and of course Italy is the worlds largest producer of wine.

The menu tonight was a subtle yet technically brilliant and personal interpretation by Chef Luca (who is from Venice) and of course his team.

The Seafood Mosaic was a celebration of Venice the waters of the lagoon provide a wealth of fresh fish and seafood and it is said that in times gone by the vendors of the city's fish market would offer restaurateurs a piece of raw fish so that they could prove it was fresh expertly blended with the Sicilian tradition of using raw fish with citrus fruits.

No Italian can eat a meal without either soup or pasta and our second course of raviolini didn't disappoint. The pairing with rich Molinterno cheese, a fudgy Pecorino from Sardinia laced with truffle was heavenly.

The scampi with watermelon and squid ink a celebration of Italian traditional ingredients and pairings with modern interpretation and culinary technique.

The sorbet and palette cleanser takes us back up north to Trentino and the Tyrol which is the largest apple growing region in Italy with an annual production of over 45,000 tons a year.

Italy is famous for its cattle and breeds and the main course of beef with pepper was a nod to me and those of us old enough to remember the 80's dish of Bistecca al pepe nero from Lombardy.

Finally the homage to the Traviso classic Tiramisu where it is said the combination of nourishing ingredients such as chocolate, vanilla, coffee would reinvigorate diners at the end of meal.

Greece Ambassador 28 May

Your excellencies, ladies and gentlemen,

Indulge me for a moment and close your eyes. Now picture yourself on a yacht, the weather a perfect 23 degrees, not too hot, not too cold. The breeze in your hair and a glass of wine in your hand. You're just swaying to the rhythm of the calm waves of a crystal clear, glassy turquoise sea, with Demis Roussos playing in the background. The Greek isles dot the horizon as you sail between them, island hoping.

How wonderful is this fantasy?

You all thought that I would introduce tonight's host by speaking about the ancient Greek civilization, and the many wonderful influences that have attributed to making modern society what it is today. Their many influences on everything from philosophy, education, medicine, mathematics and even politics. Influencers, before social media ever existed, such as Socrates, Plato, Aesop and Homer.

However, after the dust storms of the past few weeks, I have no desire to pull out my dusty copy of Homer's Odyssey to look for quotes, and instead wanted to whet your palate with this image before we dive into tonight's wonder meal.

Tonight, we were delighted with the unique and wonderful tastes of the Greek cuisine. Drawing from its location between lush mountains and clear blue seas, their dishes have a wonderful balance of the flavors of the earth and sea. The exquisite quality of local ingredients, which inspired clean and simple dishes, allowing each ingredient to shine. We have been taken on a gastronomic tour all around Greece, sampling the bountiful flavors of its many regions.

Chef Papadopoulos perfectly balanced and combined the ingredients, allowing them to mingle yet stand out on their own merit.

We began with an amuse bouche to get the evening off to a playful start, which combined an oyster cream with sweet and tart apples and an exquisite Greek wine jelly.

Following that we were served a dish which draws from the bounties of the sea, The Kritamo. Sometimes referred to in English as sea asparagus, this samphire type vegetation grows along the coast and draws its flavors from the ocean. To enhance and compliment its ocean flavors, Chef had paired it with prawns and bottarga, or fish roe.

No Greek meal would be complete without dolmadaki's, or as we call them warak anab. Paired with a wonderfully cooked grouper in Greek olive oil, the flavors could not be more authentic.

Moving away from the flavors of the ocean, we must have lamb cooked in the Greek manner. But first a refreshing palate cleanser to reset the taste buds. A chilled coconut frappe, that was the perfect transition from sea to land.

Once we reset our palates, we were regaled with a perfectly cooked fillet of lamb served along side asparagus, and an eggplant puree with a wonderful, charred flavor. This together with the decadent truffle and red wine elements created a dish fit for a Greek God.

We ended our meal on very traditional sweet note. What's Greek dessert without Halva? This wonderful dessert, alongside the lavender, lemon, and glacee olives, summed up Greek flavors on a plate.

Tonight, has been a true gastronomical feast. The colorful flavors, all balanced yet diverse just goes to show the masterful skill of the Greeks to seamlessly combine opposites in beautiful harmony.

Allow me a moment before you go off planning your Greek trip to first thank the wonderful team behind tonight's feast, a true collaboration of Giants…. The St. Regis team, headed by Mr. Frank Noack – Food and Beverage manager, and Mr. Simone Murru – Executive Chef and Mr. Taha Wadgy - Service Manager, on one side, and Executive Chef George Papadopoulos and his brilliant team for an exquisite meal. A special thank you to Mr. And Mrs. Piperigous, for turing their home into a world class restaurant and indulge us in this memorable experience. Last but not least, thank you to the Chaines des Rotisseurs headed by Mr. Najia, for his unrelentless efforts. VIVE LA CHAINES!

German dinner 28th March 2022

Good evening, Guten Abend, Al-Salamu-alaikom

It is such a joy to be back and able to experience the wonderful world of food, unique cuisine and great companionship. Food is live and sustenance, hence am appreciating these delights so much more after our long break, lock downs and social distancing. What a great way to start it with the theme of tonight, "Farm to table", by taking nature back to the kitchen.

Our beautiful setting on the lawn, in the garden of the German Ambassadors' residence, the real natural table decorations and the delicious menu, invigorated the theme perception. To source produce and dairy for the evening it had to be organic, organic producers can be best described as relying on biological farming methods, and crops that are cultivated without the use of chemicals and genetically modified elements. In Germany we even jest about the dairy products and say they come from happy cows, mouhs as my granddaughter calls them, well maybe these cows are really happier, when grazing freely on the meadows.

Now lets talk about Umami, its not as I learned the name of a Japanese dish, but the Japanese discovery of the 5th sense of taste on our tongue, the 4 known are salty, sweet, sour, and bitter and Umami our 5th, sometimes translated into savory, is actually what gives us this full mouth sensation, the mouth watering long lasting taste.

In our menu tonight we had this unity in diversity of tastes, the natural organic, and the umami. To highlight a few of the creations; I would like to mention the Tortellini dish and its organic fermented Jerusalem artichokes filling, also known as Topinambur, or Sunroot, the word Jerusalem here actually comes from the Italian Girasole, for sunflower, this ingredient alone was fermented for a couple of weeks to develop its uniqueness of flavor, bringing back the natural old ways of preparation, the lemon grass cream and caper powder gave it the rich sharpness and the Umami sensation.

In our Hammour dish the Umami kicked in again, texture from the fish and gnocchi, salty from the seaweed butter, and sweetness from the black garlic. Black garlic is popular in the Asian cuisine, it was developed most probably in Korea for it health benefits, it has to age over weeks to rich that molasses like sweet aroma. Our beef fillet was hay smoked, a real surprise to me, we can smoke food with hay, another traditional method that utilized the farm to table concept and giving the meet that rich smoky savor. Even in the sorbet and desert a sense of umami and farm to table, while pairing the unusual, the lemon and ginger, and the chocolate with pumpkin. I really like that although attending many years of refined gastronomy dinners, am still learning about the miraculous world of cooking, the unique ways of preparation, rediscovering traditional techniques and natural ingredients.

A big thank you to our hosts H.E. Stefan Moebs and his wife Ruth, the Regency Hotel, General Manager Otto Kurzendorfer, Executive Chef Robert Prendergast and his kitchen team, Chanaka Wikram Food and Beverage manager and the service brigade, and the lovely violin music performance by Manuel Druminski. Manuel was the first violin of the Munich Symphony Orchestra before coming to Kuwait.

We had a wonderful evening in a picturesque beautiful atmosphere and an innovative, delicious dinner.

Vive La Chaine and Vive Umami

Charge de Mission

Soumaiya El-Azem

Chaine Gala Dinner on 13 May 2017 at Italian Ambassador Residence

Good evening your Excellencies and fellow Chaîne members

I would like to thank Ambassador Giuseppe Scognamiglio for his warm hospitality. It has been a tradition to hold the May Chaine dinner at the Italian residence and we all hope this will continue for many years to come.

You may have heard that Italians are very creative; well, that's true! Everyone knows about Italian painters, musicians and artists but what do we know about Italian inventors?

Tonight each table has the name of an inventor. All of them had good ideas, in fact so good that they revolutionized the world and many are commonly used in our daily lives…So with all these inventions let us give to Caesar what is to Caesar!

I was planning to give you the story of the inventors identified on your tables but since you have them with the menu I thought I'd rather talk about a few others as there is no end to the list of inventions by Italians:

My favorite and the most respected Italian inventor is Leonardo da Vinci born in 1452.

Leonardo was revered for his technological ingenuity. Many scholars regard him as the prime example of the "Universal Genius" or "Renaissance Man", an individual of "unquenchable curiosity" and "feverishly inventive imagination" He was, and is, renowned primarily as a painter. Among his works, the Mona Lisa is the most famous and most parodied portrait, and, The Last Supper the most reproduced religious painting of all times. Today, Leonardo is widely considered to be one of the most diversely talented individuals ever to have lived.

He conceptualised flying machines, a type of armoured fighting vehicle, concentrated solar power, an adding machine and many more inventions. Relatively few of his designs were constructed or even feasible during his lifetime, as the scientific approaches to engineering were only in their infancy. His favorite area was aviation. Da Vinci seemed truly excited by the possibility of people soaring through the skies like birds which he hoped to replicate. Leonardo's flying machine had a wingspan that exceeded 10m, and the frame was made of pine covered in silk to create a light but sturdy membrane.

Other less well known inventors include:

Chemist Giulio Natta who was awarded the Nobel Prize in Chemistry in 1963 for his invention of plastic (PVC) in 1954. At that time it was considered science fiction.

At the beginning of the 20th century an Italian physicist Enrico Fermi created the world's first nuclear reactor, the Chicago Pile-1. He has been called the "architect of the nuclear age" and the "architect of the atomic bomb".

Around 1865, Domenico Ghirardelli discovered that by hanging a bag of ground cacao beans in a warm room, the cocoa butter would drip off, leaving behind a residue that could then be converted into ground chocolate. This technique is now the most common method used for the production of chocolate. He is the founder of the Ghirardelli Chocolate Company in San Francisco, California.

The Moon Boot was created in 1970 by an Italian company Tecnica famous for its ski boots

Ladies, liposuction, the medical procedure was first done by Dr Giorgio Fischer in 1974. And I think it is because an Italian must have invented the bikini. One day traveling through Sicily, we saw in the 4th century villa romana del casale mosaics on the floor depicting women in bikinis

The parachute, dates back to the Renaissance period (actually invented by Leonardo da Vinci) but there were no airplanes at that time! So not only they invented the helicopter later on, they had the parachute ready for it!

Other interesting facts about Italy are:

Roman Law is the foundation for the Law used in many countries

Venice had the longest republic system, over 1100 years as it was founded in 697 and abolished by Napoleon in 1797

The oldest and still active university in Europe was founded in Bologna in 1088

Now let's talk food a bit. It seems that pastas and pizzas were consumed during the Roman Empire. There are over 140 types of pastas and the average yearly consumption in Italy is 25kg per capita. Where else would the first pizzeria be located but in Naples in 1830: Antica Pizzeria Port'Alba.

Italian cuisine is noted for its regional diversity, and is characterized by its simplicity, with many dishes having only four to eight ingredients. Italian cooks rely primarily on the quality of the ingredients rather than on elaborate preparations.

Tonight we had a very classic Italian dinner. To accompany the cocktails we had Prosecco (a sparkling wine from Veneto), Spritz (a typical Venetian drink made with proseco and a bitter liqueur such as Aperol) and Campari.

Later with the meal all 3 types of wine were from the Piemonte region. The variety of breads was served with unfiltered olive oil cold pressed from Liguria but with no balsamic nor butter as it is done in Italy. The amuses-bouche were there to tease our appetite.

Spring is the season for asparagus so we started our meal with 3 different recipes of this delicious vegetable. It was followed by 3 scallops. They were seared to perfection crispy on the outside yet tender and juicy decorated with blueberries and sage (basil) with a sweet and sour sauce of lime and honey. It was a challenge to serve this dish warm to such a large gathering. What better wine to accompany this delicate dish than the Ascheri Gavi di Gavi very floral and fruity white.

For the primo piatto we had 3 types of coloured raviolis reminding us of the Italian flag. This specialty of Cremona in Lombardia dates back to the 13th century and was served with 3 different delicious fillings which made it difficult for me to select the tastiest.

The secondo piatto was an Australian veal (difficult to find Italian veal here) served with fois gras, slices of truffles from Umbria and morel mushrooms signalling again the arrival of spring. The veal was cooked to perfection and so tender we didn't need a knife to cut it. To accompany the meat we had an excellent red: a Barolo di Serralunga d'Alba.

For dessert we had a classic yet simple and refreshing panna cotta that looked and tasted wonderful, flavoured with mango, blueberry, raspberry and pineapple. To make our dessert bubblier we were served an Asti Spumanti. Finally the pasticini were accompanied by a digestif: the usual Grappa brandy and Limoncello liqueur from the gorgeous Amalfi coast made from Sorrento lemons.

After such a fabulous meal where we felt the authentic Italian atmosphere I can only repeat the essence of Italian living and as they say: Vivere, amare, ridere and mangiare bene; live, love, laugh and eat well.

I would like to thank the team from The Regency Kuwait Hotel for serving us such a delicious dinner.

Marc Guenther – General Manager
Karl Damegger – Executive Chef
Secondiano Maccari – Chef de Cuisine
Chanaka – Banquet Service Manager
Chiara Mondi – PR & Marketing Director

To keep us entertained while having dinner we had the pleasure of listening to Ms Kinga from the Ahmadi Group playing typical Italian tunes.

Last but not least a warm hand of applause to our maestro Mohamed Najia for organizing such great events!

Viva Italia, il bel paese
Vive la Chaine

Chaines South Korea

Your Excellences, Ladies and Gentlemen,

It is with gratitude and pleasure that I give tonight's commentary.

Tonight is unique:

- First and foremost this is the first Chaines Dinner hosted by an Asian embassy in general, and at the embassy of the Republic of Korea (commonly known as South Korea) in particular.

- Second, his excellency Mr. Yoo, Yeon-Chul, is a member at the Chaines des Rotisseures.

- Third, the menu is inspired by our host country, and allow me to say, it was perfectly executed by the Hilton Resort team.

- Last but not least, the opportunity to enjoy our dinner at this venue, an architectural masterpiece. Designed by a South Korean architect, who has taken a traditional South Korean design and given it a modern twist.

Moving on to the main event…

The first course, Rice and Tapioca dumplings wrap, packed with a mix of vegetables and seasoned with ginger and garlic, and served with a sweet and sour plum sauce, was a lovely introduction to the Asian cuisine.

The chicken soup with a medley of traditional Asian mushrooms, was heavenly it had the perfect balance of flavors and seasonings, and just a little extra ginger which truly hit the spot.

The seafood salad with Kimchi, was fresh and crisp and the Kimchi, which is a fermented cabbage side dish, and is considered an essential condiment to any South Korean meal, took the salad from ordinary to extraordinary.

Incidentally, Kimchi is likely to join UNESCO's Intangible Cultural Heritage Food List this year.

The entrée of braised beef short ribs served with a mélange of vegetables and a side of sticky rice was superb. The ribs being slow cooked for almost 5 hours then left for a day in its own sauce, for optimum absorption of all the flavors of honey, aniseed, apples, soy sauce and ginger to mention a few, then heated today, was beyond words. It didn't even need a knife, it melted off the bone.

The dessert was Mrs. Yoo's favorite. Quoting her: "I feel as if I'm back home"; And from back home, the pears were especially flown in to compliment the perfectly steamed red beans dumpling and the sinful oats maple crumple covered ice cream. I'd also like to note that the almond cookie shape was influenced by the design of this residence.

And finally, the cookies accompanying our coffee and tea, Yugwa, (a rice based cookie) was also specially flown in for this occasion. These cookies were light and sweet, a perfect end to a perfect meal.

Your Excellency and Mrs. Yoo, thank you for an unforgettable evening. Your hospitality and generosity overwhelmed us.

Thank you to the Hilton Resort team, headed by Mr. Ziad Tantawi, the general manager. Mr. Abdulkadir Yamout executive chef, Mr. Aruna pastry chef, Mr. Mahmoud Al Feky catering and banquet manager, and Mr. Florian Gruhl director of operations, and your team for an amazing culinary experience. A special thank you, to Mr. Mohammed Najia Bailli Delegue of the Chaines des Rotisseures for always taking us on wonderful culinary journeys through numerous countries and culinary traditions, elevating our senses and educating our pallets.

And now ladies and gentlemen, a little bit about the Republic of Korea:

- South Korea's motto:
BENEFIT BROADLY IN THE HUMAN WORLD/ DEVOTION TO THE WELFARE OF HUMANITY.

- It was founded in 1945 with a population of almost 51 million.

- Highly urbanized at 92%, South Koreans lead a distinctive urban lifestyle, half of them live in high rises concentrated in the Seoul capital area with 25 million residents, and the world's 6th leading global city with the 4th largest economy and the 7th most sustainable city in the world.

- Home of Hyundai/Kia, Samsung and LG. The worlds' most innovative country in the Bloomberg Innovation Index.

- The upcoming host of the winter Olympic in 2018.

- Incidentally, Kimchi is likely to join UNESCO's Intangible Cultural Heritage Food List this year.

- South Koreans are known to be some of the nicest and most friendly people you'll ever meet.

- Age matters, they start from 1 not from 0 for new born, age and the elder are treated with utmost respect. when dining and drinking out it is common for the eldest to pay the bill.

- In Korea many believe your blood type reflects your personality. This philosophy is similar to people's beliefs in horoscopes. Instead of asking your 'sign' some will discuss your type of blood.

Here are the general beliefs related to blood types:

· Blood type A: reserved, perfectionist, obsessive, secretive, considerate.

· Blood type B: creative, flexible, forgetful, lazy, negative reputation in Korea as "players."

· Type AB: empathic, rational, critical, they think with their head not their heart.

· Type O : Athletic, confident, arrogant, Outgoing and passionate

National delicacies created a Belgian atmosphere at the Amassador's residencee - February 13, 2016

'All things Belgian' was the theme of the Bailliage's February dinner. It was a very special event as we were guests of His Excellency Andy Detaille, Chavalier d'Honneur, Ambassador of Belgium to Kuwait and Bahrain, at his residence.

Since it was spring, asparagus had to be involved and since it was a Belgian theme, chocolate played a central role!

We were delighted by six courses prepared by the Crowne Plaza Hotel which unusually included a soup followed by a cold starter, a hot starter, an intermezzo to cleanse our taste buds making them ready for the main course and a to-die-for dessert.

Belgian delicacies were in abundance as you will see from the menu.

MENU

Cream of asparagus soup

Torched oyster with salmon, golden quail egg and Beluga caviar

Sea bass and blue mussels on a bed of shallots and fried vegetables

Lime sorbet in dark chocolate

Wagyu beef with mint flavoured cheese, vegetable mille-feuille beetroot reduction and brown fig sauce

Caramelised smooth chocolate mousse with speculoos crumble, praline cream and ginger flavoured sponge


It was a wonderful 'Belgian' evening spent in the Embassy's beautifully-decorated setting. We expressed our full appreciation to Ambassador Detaille for hosting the dinner. The evening concluded with a rousing vote of thanks for the kitchen and service brigades from the Crowne Plaza Hotel.

Soumaya El Azem
Chargée de Missions

Dinner Compliments by Dr. Lina Abou Dheir German Ambassador's Residence - March 19, 2016

Gutten Abben Good evenning

Dear Excellencies, Ladies & Gentlemen, Guests, Members of Chaine and Friends

Tonight was a very special evening; it stood in the extra efforts that were put to reflect Germany / Deutschland from Kuwait.

This started from the minute we walked on the red carpet, with welcome drinks, and canapés. Colors of the German flag reflected on the waiter's costumes, to our dinning setting.

Here we are at an amazing outdoor dinner venue.

Each table's centerpiece represented the Berlin Dome, home of the German Parliament lit with golden color in parallel with the German Flag.

The current Reichstag dome ………………is a glass dome, constructed on top of the rebuilt Reichstag building in Berlin. It was designed by architect Norman Foster and built to symbolize the reunification of Germany. The distinctive appearance of the dome has made it a prominent landmark in Berlin.

This was very special, and artistically baked and designed by Exec Sous Chef Wissam's creative team.

You might have noted that each table had a flag on top of the Dome reflecting the table city name, representing the most famous cities in Germany.

The Safir Hotel and Residences - Fintas Team went an extra mile, where even the Cutlery Dining Set was "Art Deco": This style is often characterized by rich colors, bold geometric shapes and lavish ornamentation.

The Menu itself, a very innovative piece where the NeuschwanstienSchloss………………………(castle) popped out.

I'm sure some of us have had the pleasure to visit, as it is Germany most popular landmark. It's a must see and unique spot for Deutschland.

Just a quick piece of information: Built in 1892, a nineteenth century Romanesque revival palace, located in South West Bavaria. It was the Palace for King Ludwig 11 of Bavaria, and was opened to the public after his death 1886. It received more than 61 million visitors and was the inspiration for Walt Disney's movie, " Sleeping Beauty".

We started with

Amuse Bouche meaning " something to please the mouth "
A combination of sweet and salty taste
Macaroon infused with black olive & goat cheese, with a touch of chives, decorated with pesto

Next

Was our Cold Starter
Layered Kohlarbi with capsicum cooked al dente to taste very fresh & crunchy, infused with balsamic, paired with Seafood Cocktail, decorated with an onion like ring made of toasted bread, sprinkled with seasonal greens, red currant chutney & horseradish dressing.

Kohlarbi is a specific family of cabbage, off white in nature, very high in vitamin C & fiber.

To warm our taste buds we had
Slow cooked Quail Breast with Quince Compote,

This combination with the coriander seed emulsion sauce infused quail stock, made it delicious.

It is worth adding that the Quince is a fruit with a unique fragrance, hinting of pineapple, guava and pears: It can fill a room with its beautiful aroma, and when cooked turns a pinkish orange colour.

The mouthwatering colorful Raspberry Sorbet Sitting on the bed of dried ice

We experienced the special effect of vigorous bubbling water and luminous flowing fog. You might have also noticed the matching colors of the German flag.

Our main Course

A plate full of rich ingredients,

Grilled Veal tenderloin, imported especially for our meal, topped with Shimeji mushrooms & thyme veal jus essence.

It is worth noting that:
Shemeji Mushrooms are native to East Asia, rich in umami, it has a savory taste, together with sweetness sourness, bitterness & saltiness,

Sitting on the side is the tasty steamed German bread pudding, called semmelkenoedle …

Very nutritious you would want more when you know the rich ingredients: Olive oil, yellow onions, parsley, eggs, nutmeg, kosher salt & black pepper.

Other rich ingredients were white asparagus, brussel sprouts, baby carrots and shallots. The " jus essence" is a simple sauce that incorporates the deep flavor of roasted pan juices with Chef Wissam's touch, " thyme infusion".

Our colorful artistically designed desert, the sculptured marzipan black forest cake, coupled with Bienenstich

Bee Sting cake is a specific German desert with a history:
One version is a bee was attached to the honey topping of the cake, and the baker who invented the cake was stung! Hence the name.

Baked with caramelized almonds filled with vanilla custard, decorated with cherry puree and assorted berries.

Last but not least

Our tables were arranged with a selection of traditional German pretzels, sunflower & white sesame crackers paired with minted Labneh dip.

Not to forget the German WATER, Gerolsteiner.

What a Wonderful Evening hosted by his Excellency Her Eugen Wolfarath and Frau Anna Maria

Our thanks go to the GM of Safir Hotel and Residences – Fintas Mr. Saif Eddin Mohammed the Leader of an amazing Team,

Ms.Stanka Karazija .Food & Beverage Manager

Executive Sous Chef WissamKasdallah and his team

I hope you enjoyed your dinner, Ich Hoffe dass Sie ihr Abendessen genossen

Viva la Chaine……………Good evnning Gutten Abben Auf Wiedersehen

Dinner Compliments by Mrs. Randa Kayello Belgium Ambassador's Residence - February 13, 2016

Your Excellences, Ladies and Gentlemen,

I would like to start by thanking his Excellency Mr. Andy Detaille and his wife Vittoria for hosting this elegant evening, and the Crowne Plaza for catering it.

Tonight's menu was inspired by the Host Country Belgium, the hidden gem in the culinary world. Where a restaurant converted from a church into a temple of high gastronomy in Antwerp has been named the most beautiful dining destination for 2015, (The Jane).

Tonight our tables are named after the major Belgian comics, considered the 9th art, were it has played a major role in the development of European comics alongside France. Belgium's comic strip culture has been called by Time magazine" Europe's richest". Albums of the main series have been translated into dozens of languages; moreover video games, animated and action movies have been made for popular series like Tin Tin, Spirou et Fantasio, Spike and Suzy, Lucky Luke and the Smurfs, that became a worldwide success with massive merchandising.

Our first course tonight, Cream of Asparagus soup, especially picked by Mrs. Detaille, was cooked to perfection, light on the cream rich with asparagus puree and silky smooth.

The cold appetizer was a fish lover's dream with a selection of choice jewels of the sea. The addition of quail eggs gave the perfect balance of land and sea.

The hot appetizer, a personal favorite, Seabass roll with sea scallop and blue mussel topped a shallot puree, was excellent.

The lime and mint sorbet in a dark chocolate cup, was fresh, crisp and an excellent transition to the main event.

The Wagyu beef stuffed with morel mushrooms, cheese and herbs with vegetable mille feuille was a masterpiece, both in presentation and taste. Although I prefer my steak to be cooked medium, the overcooking didn't alter neither the taste nor the texture.

Moving on to the grand finale, I'm short of adjectives. I felt I have to dress up just to sit for such a beautiful, sublime dessert. The caramelized, smooth chocolate mousse from the finest Belgian chocolate, combined with Speculaas, a Belgian cookie, crumble, praline cremeux, soft caramel and ginger flavored sponge was beyond words. It's a chocoholic's dream; this dessert said it all. Thank God my dietitian wasn't anywhere near.

Once again thank you your Excellency and Mrs. Detaille for a memorable evening.
Thank you to the Crowne Plaza Hotel, headed by Mr. Ramy Haykel – the general manager, Mr. Nabil Shawky– director of food and beverage, Mr. Ehab Mustafa director of banquet operations, Mr. Ibrhaim Al Sharif executive chef and your team for an amazing culinary experience.
A special Thank you to Mr. Mohamed Najia Bailli Delegue of the Chaines des Rotisseures for always taking us on wonderful gastronomic journeys. For constantly raising the bar, for your unwavering support to keeping the Chaines where it's at, and for making each and every event unique

And now Ladies and Gentlemen, a little information about Belgium,

Belgium produces 220,000 tons of chocolate per year. That's about 22 kg of chocolate per person, the home of Neuhaus who created praline chocolate, Godiva the Official purveyor to the Belgian Royal court since 1968, and hundreds of specialty shops who produce artisan chocolates to please every palate.

Brussels sprouts really do come from Belgium, and have grown in the Brussels area for over 400 years..

The longest tramway line in the world is the Belgium coast tram 68 km, which operates from the French border to the Dutch border.

Belgium makes over 800 different beers.

Belgium is also home to Europe's oldest shopping arcades, the Galleries St Hubert in Brussels opened in 1847.

French Fries are actually Belgium.

Besix, a Belgian construction company, was one of four contracted to construct the world's tallest building Burj Khalifa.

Delvaux is the oldest fine leather luxury goods in the world, founded in 1829 in Brussels, is the Official purveyor to the Belgian Royal Court.

Belgium you're definitely on my bucket list.

Dinner Compliments by Dr. Linda Fouke Jumeirah Messilah Hotel, December 12, 2015

From Adelaide to Wombat and Perth to Sidney, we dined tonight on a 6- course meal that was creatively concocted by the culinary team lead by Executive Chef Christopher Curtis. Chris has only been in Kuwait just under 3 years - coming most recently from Dubai where he was at the Madinat Jumeriah and Jumeriah Emirates Towers. Chris and his team wanted a menu that would reflect the down to earth bounty of foods from his native Australia. This menu highlighted the renowned quality of Australian lamb and beef and, as you saw, this creative culinary team had fun with the dessert! Surely Crocodile Dundee never ate as exquisite a meal as we had tonight.

The presentation tonight is like that from an artist in his studio, holding his palette aloft with his choice of colors, textures and ingredients and brushes of whisks, spatulas and piping bags to apply strokes both bold and delicate to his canvas, that is, the multitude and variety of plates from the Jumeriah BH.

1. Our 1st work of art, Clams Champagne Sabayon presented a petite clam on a salt crust, with a delicate sauce. The clams were sourced locally and the Sturia Caviar was precisely placed as if small black pearls, adorned with a garnish of confit shallot, apple blossom, and micro cress. With a dollop of foam whisked to perfection. This dish was the perfect teaser for what came next:

Duck Consommé

Open Duck Ravioli / Caramelized Cep's / Parsley Sponge / Chioggia Beetroot / Lemon Grass Foam / Tahoon Cress

2. Following our delicate and tasty miniature mollusk, we were visually delighted with the presentation of open ravioli with wild mushroom, individual sprigs of Chioggia beetroot, pungent watercress and light and airy parsley sponge mingled with lemon grass foam. All of this anointed with a delicious duck consommé which the savvy service crew served separately.

Sous Vide of Australian Lamb

Coriander and Chili Crust / Lamb Loin Croquette / Green Pea Puree / Pickled of Root Vegetable / Caramelized Endive / Artichoke purée / Natural Lamb Jus

3. Our next creative course was the Coriander and Chili encrusted Australian Lamb prepared Sous Vide. As Chris told me, in preparing this dish there is no room for error! Sous vide, 'under vacuum,' where the meat is seared and slowly poached in a vacuum sealed bag at low temperatures to retain the flavor and tender texture. The vegetables carefully plated were imported from Holland and other parts of Europe. The green pea puree artistically applied with drops of jus d' agneau.

Both livestock we experienced tonight – the lamb and the beef – came to Australia with the 1st colonists in the 18th century. In 1797 the first merino sheep (for wool production) arrived with the first fleet of settlers and they've been shearing ever since!

Foie Gras Cracker / Pecorino Provençale / Seasonal Mini Vegetable / Topinambour Mousseline / Toss Wild Mushroom / Truffle and Buratta Jus

4. Just when you thought it could not get any better, we are served top of the line Waygu Queensland chateaubriand beef! This - another palette for our palates arranged with colorful and tasteful mouthwatering morsels! Who can forget the artichoke puree upon which tender beef, Heirloom cauliflower, carrot, spring onion, sit on a "dish" of butternut pumpkin and topped with the Pecorino Provençale, a tomato concasse where the tomatoes are peeled, seeded chopped and mixed with pungent pecorino cheese. Atop this tower of tastiness a crisp foie gras cracker and to the side a swath of sautéed mushrooms flavored with truffle and Buratta – a delicate mozzarella and cream sauce.

5. After feasting our eyes and stomachs on that wonderful Waygu , we are treated with an Exotic tropical fruit emulsion of Mango / dragonfruit / Cantaloupe balls fancifully topped with cress. It is the perfect entremets before the grand finale.

6.

Confused lamington

Almond sponge / Caramelia cremeux / Raspberry jelly / Coconut rocks /Dulce ganache / Violet crumble, tin tam garden
And that is – a "confused" Lamington.

There is nothing more Australian than a Lamington, something every Aussie mother makes. Indeed, there would be no Tea Time Down Under if there were no Lamington. Why is this dessert confused? It's confused because it looks nothing like a traditional lamington but tastes exactly like it. It has all the elements of the real thing but it was created completely different with modern techniques. Like the coconut rock crumble on top which is normally powdered coconut that totally coats the cake.

This dessert also has some famous Australian sweets which everyone loves. Chris and Executive Pastry Chef Hindika made them into stones as part of a tim tam garden with violet crumble. If you gave this to an Australian and told them it was Lamington they would look at you as if you're totally confused. But after they had a taste they would smile!

Layers of almond sponge cake, caramel cream, raspberry jelly, framed by a hand sculpted chocolate opera house would fill Jorn Utzon, the architect of the Sidney Opera House, with glee. To carry the Sydney Harbor theme further we have the rocky coastline represented in wonderful Crunchy bites of dulcy chocolate and milk chocolate.

Have you ever beheld a more imaginative dessert? Truly a marvel! We crave one more bite, please!

Our delectable delightful dinner Down Under required over 40 chefs to prepare, plate and garnish each of the 120 plates that were served tonight. X 6 courses that is over 700 dishes! Which, alas, the clean-up brigade has to take care of.

Our gourmet gastronomic experience this evening is truly the representation of what Aristotle said centuries ago – "the whole is greater than the sum of its parts." Indeed each plate placed before us was the result of exceptional synergy, collaboration and leadership in that kitchen. Let us congratulate Jumeriah's entire team for creating such masterpieces as we consumed tonight! Special Thanks to:

General Manager, Hakan Petek

Director of Food and Beverage, Mohd Al Khatib

Executive Chef, Chris Curtis

Chef de Cuisine, Eka Mochamad

Executive Pastry Chef, Hindika Ravomageeky

Head of the Service: Taimour al Salaiteh

The Entire Team of Jumeriah Messilah Beach Hotel and our And Mohamed Najia, our beloved bailiee, without whom these festive occasions would not be possible.

Finally, let us be grateful for our blessings of friends, family and freedom. As we draw the year to a close this month, may we remember in the spirit of the season – Peace on Earth and Goodwill to All.

Viva la Chaine!!!

Dinner Compliments by Dr. Stacey Al Ghawas US Ambassador's Residence November 21, 2015

(Mr. Mohamed Najia invites the Chef and Kitchen Brigade into the room before I start)

Dear Excellencies, US Ambassador Douglas Silliman & Catherine Silliman, Friends and Members of the Chaine,

In a few days, on Thursday, November 26th, Americans will be celebrating Thanksgiving, the quintessential harvest meal commemorated each Autumn season. Tonight, we are giving thanks to HE Douglas Silliman and his wife, Catherine for their generosity in hosting a special harvest meal in Kuwait for our Chaine Dinner this month.

We are privileged to be here together in the spirit of the Chaine: good company, good spirits and great food.

Tonight we dined on a four course meal that was designed by the Executive Chef of the Hilton Hotel and Resort, Chef AbdulKader Yamout. Our chef envisioned a feast that was delicious and delicate –but, we only experienced the part that showed up on our plates and our palates.

Behind the scenes, over 35 people with years of training and experience labored over days to prepare this sumptuous meal. Following Abdulkader's vision for the meal, his leadership and precision teamwork enabled it to become a reality on our table.

Our first course, the beetroot carpaccio began its voyage to our plates yesterday. The chefs in the salad kitchen created the filo pastry stuffed with herbed feta cheese, a tangy delight. They delicately sliced and layered the beets with Aspic infused with lemon grass and aromatic limes leaves and prepared the sauces we enjoyed tonight.

From the Abdally farms to your table tonight, the baby greens with delicious roasted cherry tomatoes were as fresh as could be. To get this beautiful dish before you, ten chefs worked on each plate, garnishing and drizzling the salad with the wild berry vinaigrette minutes before serving.

Following our fresh and tangy salad was the rich, warm Butternut squash soup. I loved the vanilla seedpod froth – prepared like a cappuccino foam. The richness of the roasted sliced almonds and the diced poached pears - marinated in balsamic vinegar infused with cinnamon and cloves - balanced out the natural sweetness of the squash and was amazing. It takes a chef like AbdulKader, with over 35 years of experience to create the depth of flavors found in this dish.

Our main course of Angus Beef tenderloin and Kuwaiti jumbo shrimp was a delicious surf and turf entrée. It may look simple on the plate, but it is deeply complex. Angus beef is used because of its delicate marbling, meaning that you can cook it past medium rare and it will remain succulent. We always want more sauce and the demi-glace itself took 24 hours to make from beef bones and vegetables, garlic, tomato, leaks and thyme. Garnished with porcini mushroom sauce, it was a rich taste sensation.

The tricolor gratin potatoes, like a sunset on our plates, thinly sliced layers of purple potatoes, sweet and white potatoes baked and smothered in cheese sauce was a mini project on its own. The poached baby vegetables, tied into tiny bundles looked like they belonged in a doll house. I loved the shrimp, fresh from Kuwaiti Gulf, plump and tender, matched with an amazing beurre blanc seasoned with orange zest.

To get this dish prepared took several days and each portion of fillet was grilled but left rare, individually sealed, the vegetables and shrimp portioned and placed in a professional combi oven that was moved from the Hilton to His Excellency's home for this event. This Rolls Royce of an oven combines heat and humidity to ensure exact cooking and serving temperatures.

The meal then requires over ten chefs to plate and garnish each of the 80 plates that we had the privilege of eating. We are thankful for the deep experience and the teamwork it takes behind the scenes to create this delicious meal for us.

Last, but not least was desert! There is nothing more American than apple pie! A crescent of fresh berries framed the star shaped pastry crust which proudly held a baked apple, hallowed out and filled with syrup-infused chestnuts and walnuts, topped with vanilla bean and pumpkin pie spiced ice-cream. Drizzled with caramel sauce, it's the embodiment of Fall with its richness of colors and flavors invoking the changing of the seasons, the celebration of harvest, the triumph of Autumn.

As we celebrate being here together among good friends, safe and satiated, let us give thanks for our blessings. Let us rejoice that we have shared this meal, prepared by the Hilton's expert Executive chef Mr. AbdulQader Yamout and Pastry Chef Aruna and the talented kitchen brigade, who have dedicated their lives to creating such masterpieces!

Thanks to Mr. Florian Gruhl, Director of Operations, Mr. Mahmoud El-Feky, Events and Conference Manager and Mr. Ziad Tantawi, the Hilton General Manager for organizing this lovely event!

And of course, last but not least, let us join in a toast to Mr. Mohamed Najia, Baili Delegue De La Chaine in Kuwait, whose tireless support of our Chaine des Rotisseurs makes all of this possible.

Viva la Chaine!

Chaine history of the Induction speech Mr. Zaher Al Munajjed on 10th October 2015

In 1248, over 750 years ago, the Chaîne des Rôtisseurs was established by King Louis the IX of France at an exclusive professional guild and it was called then the Guild of the Goose Roast Masters (les Oyers).

Over the years, the activities and privileges of the guild were extended to include other kinds of meat like poultry, venison and lamb and in 1509 its name changed to the Rôtisseurs.

In 1610 King Louis the XIII granted it a Royal Charter at its own coat of arms.

The original coat of arms consisted of two crossed turning spits and four larding needles, surrounded by flames of the hearth on a shield.

Following that and for more than 4 centuries the brotherhood of the Rôtisseurs cultivated and developed culinary art and the high standards of professionalism and quality befitting the splendors of the French Royal table.

In 1793 during the French revolution the guild system was disbanded and the chaîne des rôtisseurs disappeared for almost a 150 years.

In 1950 and after being forgotten for many years a group of enlightened gastronomes including Dr. Auguste Becart, Jean Valby "Prince" Curnonsky (elected Prince of Gastronomes*), and chefs Louis Giraudon resurrected the society and created La Confrerie de la Chaîne des Rôtisseurs.

Today the Chaîne des Rôtisseurs is in 85 countries and has over 25,000 members worldwide, it joins food professionals and non professionals around the pleasures of the table fostering the spirit of togetherness and enhancing the joy of life.

Chaine Appreciation speech Mr. Zaher Al Munajjed during master induction ceremony on 10th October at Symphony Style Hotel

"Dear friends

Every chaine dinner owes its success to a group of food professionals willing to invest their creativity, technique and hard work to craft the precious gastronomical moments the chaine offers.

The Symphonie Hotel has offered us exceptional cuisine worthy of a special journey the quality of ingredients was outstanding, mastery of cooking technique is superb, every plate had personality and consistency

The confit and foie gras tian was a real delicacy… The presentation colorful ….it was rich unctuous and delicate , and the pairing with the fig chutney and the crunchy pear and celery salad was a success….

The scallops were little jewels, light tender and fresh, the presentation was beautifully minimalistic, the sofness of the scallops contrasted wonderfully with the crispness of the almond crust and was very nicely enhanced by the pumpkin puree

After that…..

The green apple sorbet was a welcome splash of freshness…for some a lityle too sweet

The main dishThe veal loin was a classic,

it was lean tender and moist..and cooked to perfection……the pomegranate jus a delicious addition….the potato layers a treat.

As the grand finale……the white chocolate sphere

It was such a sinful pleasure melting in the mouth….

What fire works of tastes and colors every body loved it at my table.

Ladies and gentelmen

Tonight's dinner was a delight that does not come easy

This dinner has required tradition and finesse, passion and creativity, know how, & technique, hards work and coordination…over 100 people between kitchen brigades and service brigades have toiled to provide us with this special moment.

Thank you to all

And special thx
Thank you to GM peter shuller
Executive chef Jonathan spiteri
Director fb yamen tehfeh
Senior banquet operation mohammad kassem

Please join me in applauding

Chaine Gala Dinner / Saturday, September 22, 2012 / Holiday-Inn Salmiya, Al-Danah Ballroom.

TRUFFLES / The Diamond of the Kitchen

Your Excellencies , Ladies & Gentlemen , Good evening

Tonight's dinner theme was "Truffles". And , as our Chef called it "The Diamond of the Kitchen" Now I know , Chef , if your wife asks for a Diamond , what would she get ???

Anyway , thank you Chef for such a radiant dinner . looks like everybody enjoyed it . it shows on their glowing faces !

Before we start , let me give you some hints that I learned about Truffles. Truffles are fungus that grow next to Oak trees and Hazel trees , traditionally in regions of France like Perigord ( or rather Dordogne), and in Italy as well as in Spain. They are formed 20 cm on top of the soil and are harvested manually after using dogs to detect their presence by the perfume they emit once matured, which normally occurs in the winter months of December January and February .

However , Truffles of various other kinds grow in north and south of the U.S. , in Australia , as well as in North Africa's desert – I was told that some of the Pharaonic drawings in upper Egypt show Truffles – which I intend to investigate during my next visit home. After all, It's possible that I have inherited my gourmet habits from Granpa Ramses . Given their seasonal harvest and difficult hunting , Truffles have always been an expensive delicacy at the dinner tables of great nobles in Europe .

However , Black Truffles is also produced in China , and like everything Chinese , at a bountiful growth . Therefore , often exported to the West as a cheaper quality and price substitute. But don't worry , the Truffles we ate was imported from Tuscany in Italy , worthy of great nobles at our dinner table tonight.

Getting back to our Dinner-Menu

We started with a Cappucino of Mushrooms : a mixture of Shitaki , black mushroom, and bottom mushroom , with a fresh Parmesan foam composed of fresh milk, Parmesan cheese , salt , pepper , and Truffle oil. The Truffle emulsion in the soup and on top of the foam added a wonderful taste. A better taste could have been obtained if you had stirred all ingredients together before drinking the soup.

The second entrée was the Trio brioche foie gras.

But in the meantime we enjoyed an exclusive Bread basket on the table together with a Truffled olive oil dip. The beauty of Truffle is both its taste and aroma.

The colorful Trio-brioche foie gras at first sight competed with Fauchon 's Macarons. Red , Yellow , and Orange. All natural ingredients . The red was from beetroot topped with Cress salad enhanced with white Truffle olive dressing .The yellow from saffron , topped with Goat cheese , and the orange from cumquat topped with caramelized red cabagge.

Then came the fish-dish. The Kuwaiti Pomfret fillet ( Zubaidi ) was indeed a daring , however highly successful attempt by the Chef as it was just natural and cooked to perfection without any dressing . The Duo Truffled Lobster Tortellini dressed with saffron pepperoni sauce and Salvina olive oil together with roasted garlic spreaded all over the plate was both colorful and exquisite. Also on the side were baby beetroot , baby chives , and baby zucchini which added a lovely garniture.

To exit the fish taste , the Passion fruit Sorbet was introduced with a Mojito-mint flavored syrup , on a plate that's similar to the first soup plate as a sign for a restart.

Now comes the main dish , Medalion of Fallow Deer drizzled with a mushroom truffled sauce and a sour cherry froth…. I have a confession to make at this moment : before today , I was not so fond of Deer-meat , but the way the Chef prepared it today has promoted Deer-meat to the top of my preference list. Obviously we had it the right way tonight . Thank you Chef . Not to forget the garniture on the side of the Deer: the sculted baby vegetables , the Cress and the Truffle infused mashed potatoes.

The Chef-pastry came up with the Trilogy of Black truffle tiramisu , Mascarpone ice cream on espresso biscuits with berries , and a Rose crème brulee. A trio combination permitting enjoyment of each taste exclusively or combining with one another , really delighting our taste buds.

Last but not least was the Mignardise – what a surprise ? Aren't these chocolate truffles the Truffles we know ?? but what a creative idea after all ? bringing together our own perception of chocolate truffles with the reality of real wild truffles growing next to a big Oak tree . kitchen Artist Nuwan : chapeau ! your artistical touches were observed from the very beginning of the dinner in the presentation of each and every dish .

Your Excellencies , ladies & gentlemen , guests and colleagues of the Chaine , I salute the Holiday Inn team starting with the General Manager , Mr. Pierre Merhej , Mr. Simon Slim , Food and Beverage Manager , Executive Chef Kassem Al Ashek ( good job ), Hussein el Sayed executive sous chef , Pastry Chef Denish , Garde Manger Chef Sampat, and Kitchen Artist Nuwan . Also my appreciation goes to the service brigade , Mr. Naiim and Mr. Adel , F&B Service operation mgrs , Mr. Ahmed & Basel , and Mr. Kumar chef steward.

My thanks are also extended to our Pianist Mrs Anastasia who has added an enjoyable atmosphere to our dinner tonight.

One cannot leave without commenting on the overall atmosphere where our dinner took place tonight : The black & white decoration of the room enhanced with the white carpet that was not originally part of the room , intercepted by colorful dishes at each course . The serving of white and red wine throughout the dinner , had it been real , may have interacted more positively with the Piano themes

Thanks everybody for such an unforgettable evening
And
Good night.

Mamdouh

Remarks by H.E. Enrico Granara, Ambassador of Italy to Kuwait at the end of the Gala Evening held by the Chaine of Rotisseurs ' Kuwait Chapter, at the Atlantic Restaurant, Marina Hotel, Kuwait. March 12th 2011.

Greetings. The tasting made a week ago gave us the opportunity to have a full understanding of the intentions of the Chef and the techniques used in the preparation of the meal.

What is the culinary theme of the evening ?

We don't really know whether this was intentional, but when chef Maher Assad told us it was all about celebrating the colors of Italy, we immediately associated this tribute to the 150th Anniversary of Italian Unity. The Anniversary falls exactly on March 17th, 2011, as it was on March 17th 1861that the Kingdom of Italy, under the Savoy Royal House, the previous King of Sardinia and Piedmont (and Savoy) was officially proclaimed in front of its first Parliament in Turin. So Turin was the first political capital of unified Italy, then it was moved to Florence about 5 years later and then to Rome in 1870, ending the rule of the Popes as territorial monarchs.

This quick reference to history has a lot to do with the nature of the Italian cuisine, the current one, from North to South, East and West. In other words it is a multi-regional cuisine across the board. Someone called it a Federal Cuisine. Why Federal? Well, because there is a lot of talk going on in Italy now, regarding the future reform of the State and Government in a more federal shape, like in Germany, for example. While still waiting for that kind of reform from their Parliament, the Italians have set their priorities a long time ago, by adopting the most popular plates of other regions and making them a permanent part of their daily diet. This is why you can find a very good Mozzarella ''caprese'' in Northern Italy and a good Carpaccio with Parmigiano in the South. You can also find a good Sardinian Bottarga all along the Roman coastal restaurants and a good Genoese Pesto almost everywhere.

So, to reply to the 2nd question on – how was this decided and achieved – this is the second idea that inspired our chef tonight, and that is to combine Southern, Central and Northern Italian flavors in his own way, which we found quite enticing and stimulating. We also now that Chef Maher has had a not so distant direct working experience in Italy, Milan and the Adriatic Coast, where he was able to refine his techniques, as far as the Italian recipes are concerned.

As for the 3rd question: Are there any special techniques used? I would like the chef to tell us directly how he prepared the Risotto, which, in our view, is the most refined and interesting plate this evening.

As for the 4th question: Is there special food being brought into Kuwait for this occasion? The answer is: almost everything was brought directly from Italy. All the ingredients named hereafter were imported for this occasion.

Now a quick look at the 7 course of tonight's menu: the ''amuse bouche ''– or stuzzichino – the home-made ravioli with a touch of gorgonzola. As you know, Gorgonzola is a very savory cheese from a place by the same name, in the hinterland of Milan. Worth noticing that Gorgonzola was the favorite food, a sort of addiction, for a British writer, Anthony Burgess, the author of the ''Clockwork Orange'' novel, which inspired the famous 1970s movie by Stanley Kubrik.

Now, an off the record suggestion: for those who enjoy it, just pour some olive oil on your gorgonzola, then smash it with your fork and spread it on a piece of bread… and the you let me know.

Without indulging too much on this highly caloric cheese, let's move to the red Carpaccio (reference in brochure). Which we rated as true delicacy by the Chef, who was helped by the high quality of the meat.

The Sorbetto is also very Italian in its ingredients. At the same time it is the product of a fusion including the Italian berries, the lime (imported in pulp by Italy though lime is not grown in Europe except in small quantities in the Spanish Canary islands or in some Dutch controlled islands in the Caribbean). This remarkable sorbet was topped by a genuinely Italian Limoncello syrup. I would encourage the chef to replicate this nice creation in any future culinary event.

Now the Risotto coi tartufi all'olio di tartufi, rosmarino and parmigiano. The risotto, as you know, is part of the Po Valley tradition. South of the Apennines Mountain Range dividing Emilia-Romagna and Tuscany, the Risotto is not really the pride of the central and southern cuisine. Still, there are notable exceptions everywhere. This is to say that the real place for Risotto is Lombardy starting with its two food capitals: Milano and Mantova. The chef used a very good brand of Arborio Semifino, cooked it for 20 minutes, using his 5 senses. He will tell us what he means by that.

Now the Fish Plate: an effort was made here to make more Mediterranean therefore more Italian a fish plate visibly coming from another sea. The chef used all his available tools to do it: a marinated sauce based on aromatic olive oil, thyme, oregano and rosmarino. Then he added a touch of roasted garlic and some home-dried pomodorini. The result is quite remarkable.

Now, the Cheese plate, dominated by the Fontina, a pre-alpine or alpine cheese, therefore a northern Italian cheese. We were lucky to have a taste of it at the end of the fresh season in Kuwait, as we normally associate the taste of Fontina to winter, snow and chimney fire. The goat cheese accompanying it is coming from the Bologna area, the chef told me.

Dessert: again, this is a personal creation of our chef tonight. Departing from the standard notion of Tiramisu he thought it would be a good idea using the mascarpone in a different way, adding some fresh thyme. A very original result, with an eastern Mediterranean touch, since the thyme is not widely used in the Italian cuisine: you will be able to find it in Florence when you order your Ribollita (the queen of all vegetable soups) as well as in some other recipes. Thyme should be used more in our daily recipes at home.

Finally, a comment on the setting and ambiance (including but not limited to the service brigade), decorative touches and music. I would like to congratulate the Marina Hotel General Manager, Mr Nabil Abboud, for the elegant setting, the Tognana original dishes, the impeccable service, the beautiful Armani flowers at the center of each table. Concerning the music, I would like you to get in touch with my staff at the Embassy, to share a more updated compilation, more in tune to what the Italians are listening nowadays.

Also on behalf of my wife, Federica, my sincerest congratulations, Thank you.

In essence, the critique is regarded as an opportunity for members to gain an appreciation of the planning and execution of the meal, including particular culinary skills, employed by the Chef. The GM, Chef, F&B Director, other hotel management that is appropriate, and the service & kitchen brigades, will join us before the critique when Bailli Delegue, Mohammed Najia or the Committee Member officiating the dinner, come to the podium. Announcements made by Bailli Delegue, Mohammed Najia or the Member officiating the dinner.

Membership
To become a member it is necessary to be recommended by two current members and to file an application.